Our commitments
An ecological hotel approach
Living a moment at Le Centenaire is also to enjoying a high-quality service while respecting the environment. We would like to present you with some of our commitments.
As part of our zero-plastic policy, we have decided to do away with plastic cosmetic samples and replace them with solid products. As soon as you arrive, we will offer you the opportunity to discover a range of solid cosmetics that you can use during your stay. Our partners in this process are dedicated local soap factories:
La savonnerie Buissonnière & la savonnerie de Lina.
Since 2020, the hotel has been sourcing green energy from suppliers. We are currently working with Primeo Energie: it is a historic energy player established in Switzerland since 1897, active in the distribution, supply and production of renewable energy throughout Europe, including France. Since 2021, our employees have been using Pousse-Pousse cleaning tablets to limit plastic waste. This company has opted for the use of tablets to be dissolved in water via spray bottles.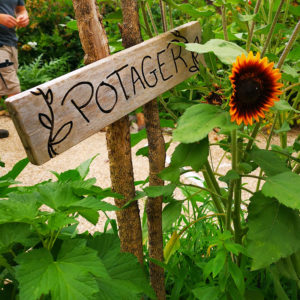 The chef Mathieu Métifet created his garden of aromatic plants. You can find there comestible flowers, mint, lemon balm, nigella and some other plants, coming to sublime your meals. An insect hotel was made by Mathieu to assure a good biodiversity.
To follow our nature respect way of working, a strict waste management policy has been created, including extensive selective sorting for the entire establishment, the production of compost and the use of deposits for drinks.
Finally, we recover the corks of the bottles which are recycled. The funds are transferred to an association of action for the cancer : Agir Cancer Gironde, Institut Bergoné.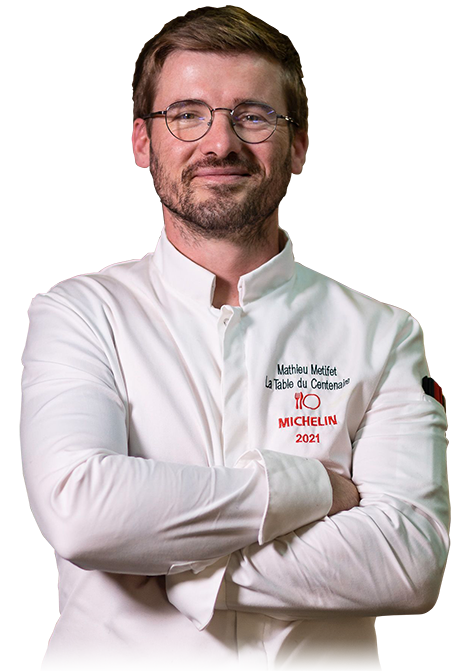 Exceptional local craftmanship
Chloe & Mathieu Chloé and Mathieu are constantly seeking to create an authentic link with local craftsmen. During the renovations, we worked with glass blower Lou Guittet, blacksmith Nathan Lafargue, Nathan Lafargue and upholsterers Florence and Xavier.