restaurants
COOKING, A PASSION, A SHARING, A WAY OF LIFE
"Cooking, a passion, a moment to share, a way of life."
"La Table du Centenaire and La Terrasse des Beaux Jours allow me to pass on my passion for the quality products. Close to all of my local producers, it would be a pleasure to help you discover the fruits of their harvests.
I share this passion with my team. It's not only a question of teaching them to cook my dishes, but also passing on the art of cooking with passion, love and dedication. My priority is to make them want to sublime the most beautiful products.
And since cooking is also about travelling, you will find exotic notes from Reunion Island, my partner Chloé's native land.
Gastronomy is about sharing flavours and savoir-faire. Nothing would be possible without our wonderful team who join Chloé and I to offer you a sublime experience."
Chef Mathieu Métifet – Master Cook of France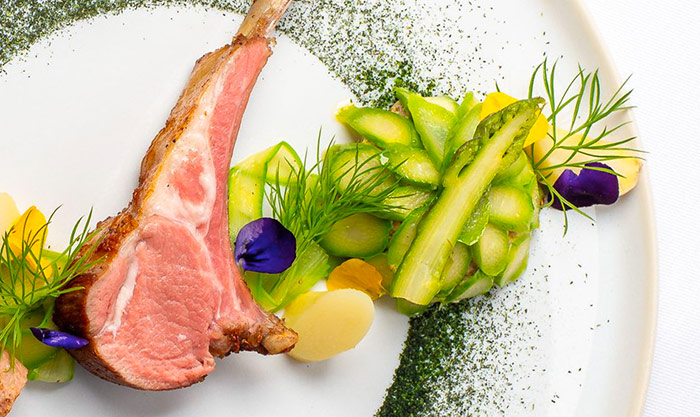 Dine in our gourmet restaurant, in a most pleasant setting. Mathieu and Chloé, alongside their team, will help you discover the Périgord region as well as new and daring culinary combinations.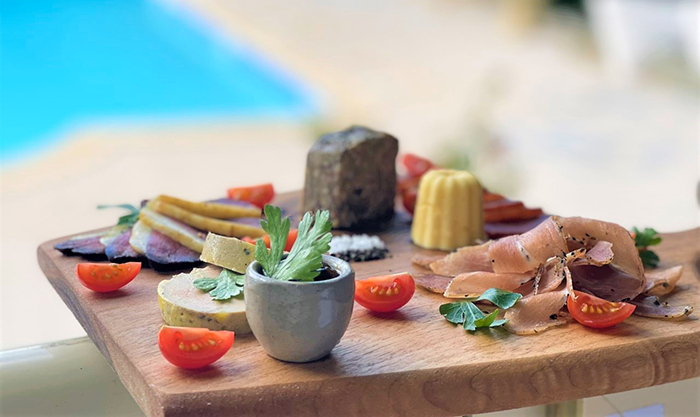 Enjoy excellent local products in the heart of the splendid prehistoric setting Eyzies de Tayac. The terrace offers you a direct view on our pool and on the rich patrimony of Les Eyzies.
It's the perfect opportunity to share a moment of authenticity.
Come and discover our bar and its surprises!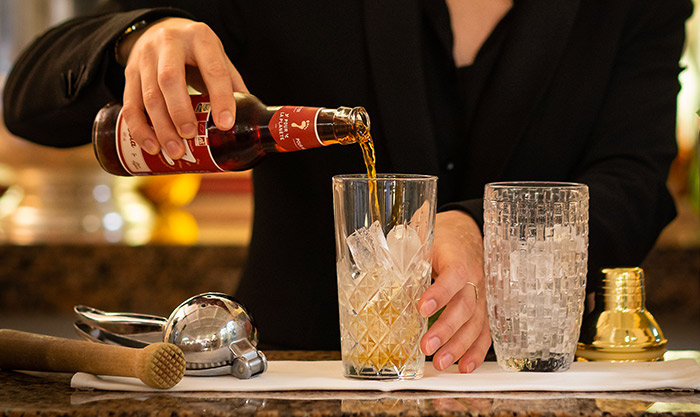 Refresh yourself with the many cocktails offered by the bartender. Our team will adapt to your expectations, and will offer you the drink you dream of savoring, whether on the terrace, in the lounges, or by the pool. To make this moment a treat until the end, the Chef offers you home-made sweet bites to nibble on. Le Bar du Centenaire also offers the possibility to enjoy a quick breakfast from 8:00am to 10:30am